2024 ALA Annual
Conference & Exhibition
San Diego  |  June 27 – July 2, 2024
Join us for top-quality education and best practices; featured thought leaders; and special programming for library professionals looking to further develop their libraries, communities, and careers!
---
As the world's largest library event, the ALA Annual Conference & Exhibition brings together thousands of librarians and library staff, educators, authors, publishers, friends of libraries, trustees, special guests, and exhibitors. ALA Annual offers educational programming; important announcements and updates; relevant legislation and policies; and discussions that majorly impact libraries, their roles, and their ongoing transformation.
Educational programming, created and curated by library professionals

News You Can Use Sessions with updates that highlight new research, innovations, and advances in libraries

The Library Marketplace with innovative and informed exhibitors, LIVE Stages, ARCs, and more
Memorable and inspiring speakers

Presidents' and Chair Programs

Top-tier authors 

Fun and entertaining networking opportunities to share and connect with peers, and more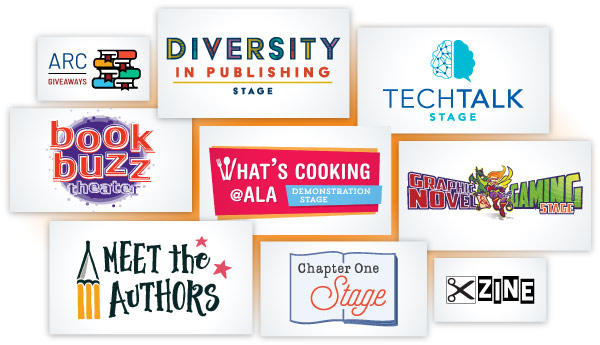 The Library Marketplace:
Exhibits, Stages & Resources
Learn and innovate in the Library Marketplace!